The switching-mode analog means the analog circuit in which the output devices are switching during its operation.


Contrast to the conventional linear mode analog circuit, it has a strong non-linear characteristics. Both digital and analog approaches are needed for this area.

Therefore, special experts are needed in this field.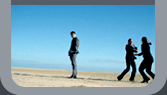 Welcome to the Switching-Mode Analog Expert Forum




Please, sign up now if you have worked in the Fairchild Semiconductor, Pucheon, or have been very interested in this community.

After the signing-up, you can freely access the bbs. For the time being, every new member can have the permission to write and upload his own files.

It is highly recommended that every new member describe his professional background and short introduction of personal information at the blank of the sign-up template.

We are looking forward to meeting you, the switching-mode analog expert as frequently as possible. Please, let other people know about this community to visit and leave their message here.

Thank you for visiting us.

Along with the innovative silicon technology, the switching-mode analog expands rapidly its applications.

Following applications are some examples of those.

Motor Drive
DC-DC Converter
SMPS
Class-D Audio
Amplifier
Full Digital
Audio Amplifier